The Vatulo Yacht Club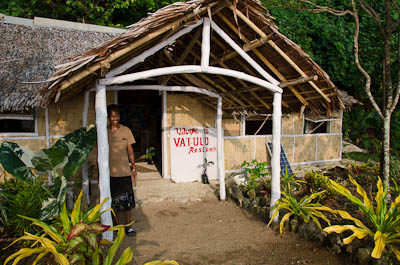 The name Vatulo comes from the rock in the bay in front of the club. It is part of a long story about a mother and her two boys. The rock happens when the mother tries to shout to her sons. Vatulo means rock & shout.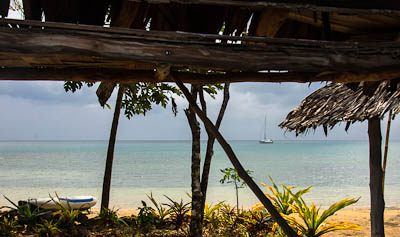 The Vatulo Yacht club is run by husband and wife team Mathew Bule and Marie-Vianney Batsori. They welcome all yachts to the bay, helping them with any questions and making their time in Loltong a great experience.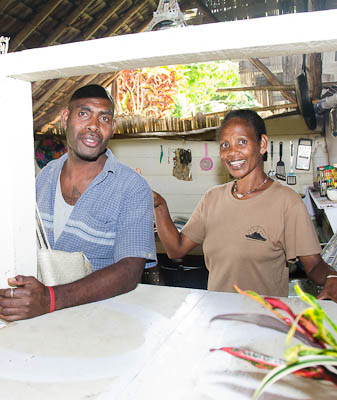 They asked if we would like to have a traditional food meal and, of course, we said yes. The meal they made for us was seven or eight courses, all traditional, very beautiful and extremely delecious. Even though it was soo much food we couldn't stop ourselves from having seconds of many of the items.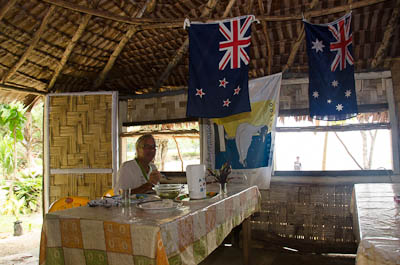 Helping with the yacht club are the children; Lisabeth Siba on the left (next to Mathew) and Eva Bwasi and Nelisa Andeng.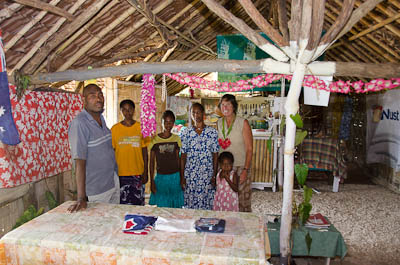 We left the yacht club a large American flag for their wall and well as prints of many photos of their family.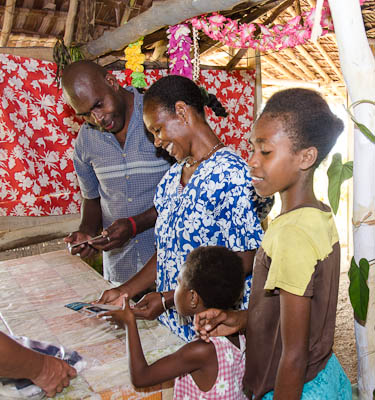 One of the highlights of a visit to the Vatulo Cruising Yacht Club is seeing traditional sand drawing. Mathew will arrange a time for the famous sandpainter, Jeffery to give a demostration of this very traditional art form.