Miko Guest House
In the middle of the village of Analelcauhat is the charming Miko Guest House. It is owned by friendly and outgoing Seralyne Williams.

When cruise ships visit Aneityum an immigration official is sent from the capital city of Port Vila. During the cruising season you will often find hime staing at Miko's.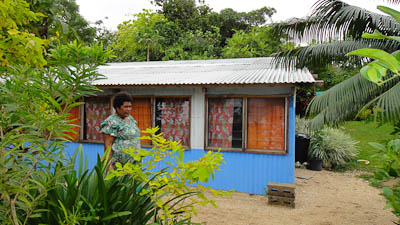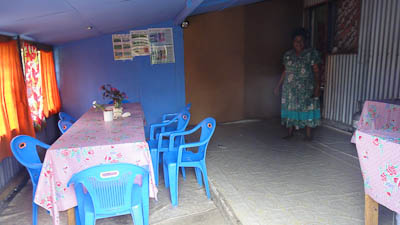 If you arrive in Anelcaunat you can ask anyone for Seralyne. Her phone is 711 2597.
Like many of the women in the village she is an active member of the vollyball team.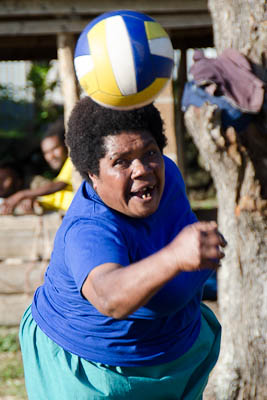 While Seralyne and her family have talked with so many visiting yachts people over the years and showed them around her home she had never been invited to visit one of the floating homes. We asked her to visit and she showed up with a group of wonderful kids for their first visit to a yacht.