Aneityum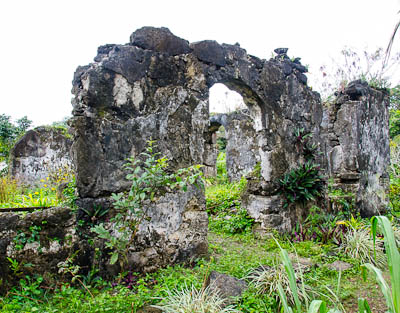 In 1848 the Reverend John Geddie established a Presbyterian mission on Aneityum (Anatom in French.) The remains of the first church still remain as does part of a printing press that was used to print sections of the Bible. A couple of copies of this original printing still exist in the Village.
Mystery island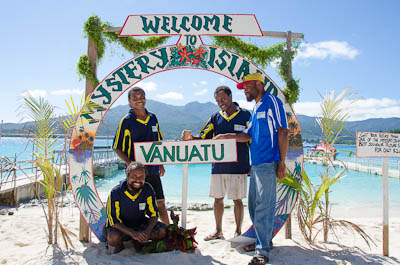 The small beautiful sandy island across from the village of Anelcauhat is normally uninhabitated. But a couple time a month is is visited by large cruise ships ande hundreds of tourists. Many people from the village set up booths to sell some local crafts but mostly tourist items they have purchased in Port Vila.
Tourists visiting Mystery Island are treated with local music and singing, hair weaving and local foods. Some of the villagers organize snorkeling trips and other tours.
The local primary school in Anelcauhat has organized an extensive display of their tradional crafts, foods, music and dancing and would like to take small number of tourists from Mystery Island to visit the school. If this is possible we would highly recommend it!
Anelcauhat Primary School Cultural Tour
Besides having some great bungalows to stay in, starting in 2012 Island Breeze is organizing evenings for visiting yachties, complete with kava, traditional food and dancing
Visit Seralyne's charming Miko Guest House.