17 June 2015
When he made plans to sail with us, we told our friend, Ted, that we'd be in Bodrum between June 1 and June 15. We would leave Istanbul by May 1 and have a month to travel 500 miles. No problem.
Except we didn't leave until the middle of the month which cut our travel time in half. Fortunately D-Marin Didim was a good place to stop and prepare Tenaya for company and not too far, by car, from the Bodrum airport.
Welcome, Ted!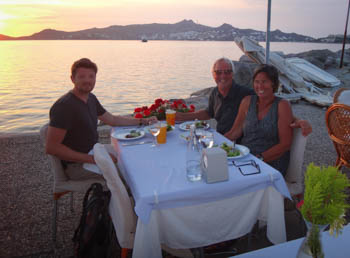 D-Marin Didim - 37 20'.24N 27 15'.74E
This is a lovely marina with good facilities including several restaurants, shops, a grocery store, a speedy laundry service and a travel agent. A Dolmus (bus) goes to town every 10 minutes. Didim is a good base from which to see several ancient sites.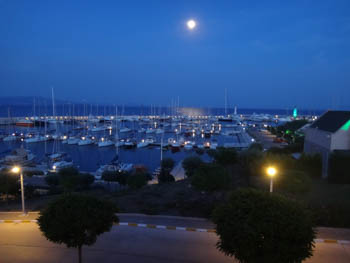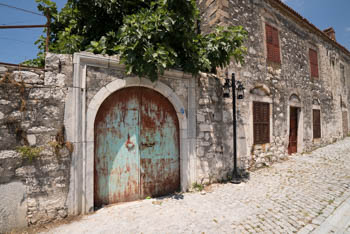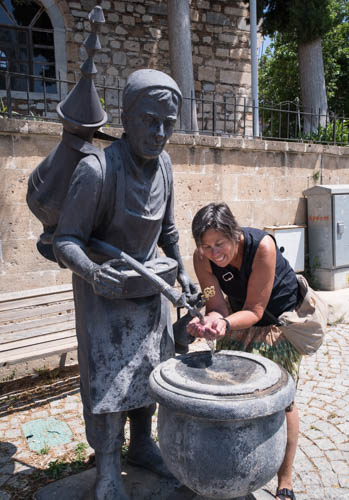 Didyma
Didyma is only 5 km from the marina. The Temple of Apollo and Medusa's head are the best preserved remnants, but there are chunks of carved marble all over the small site.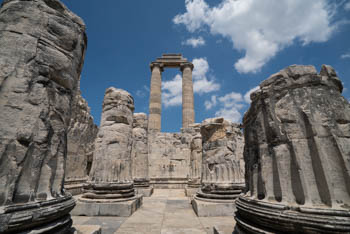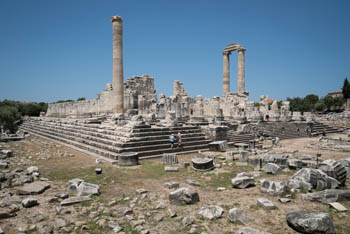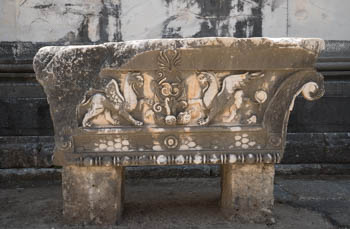 Priene
The ruins are clustered beneath wispy shade trees on the side of a mountain. A breeze kept us cool as we climbed the road made of blocks of marble. The Temple of Athena and the small theater are in the shadow of the jagged mountain top.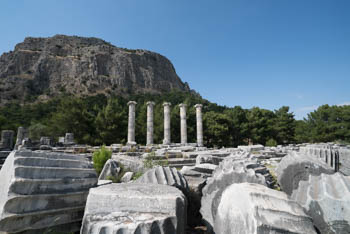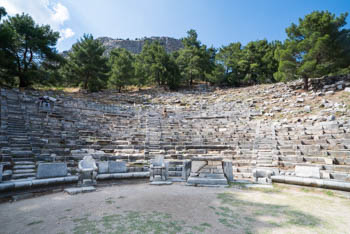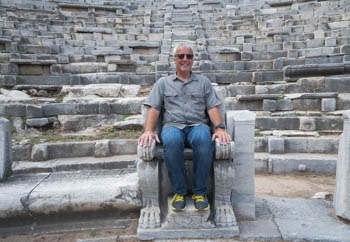 Miletus
A large commercial city about 2,000 years ago, Miletus was built next to the sea. As the Meanders River slowly silted up, the shoreline moved further west. Part of the ancient harbor remains, partially filled by the river.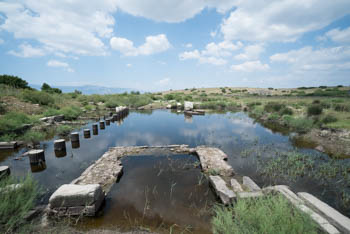 The tranquil site is on a gently rolling meadow.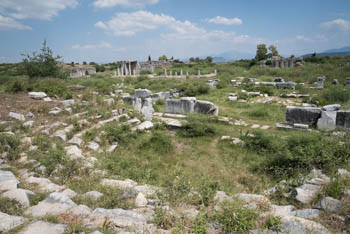 A few columns still stand in what was once a long agora. Beneath the water and along the shore lie a vast number of fallen, broken columns.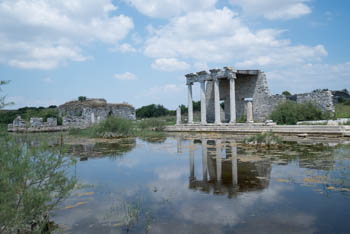 The stadium seats 15,000 people. We had it all to ourselves. These sites are so different than Ephesus which was packed with tourists.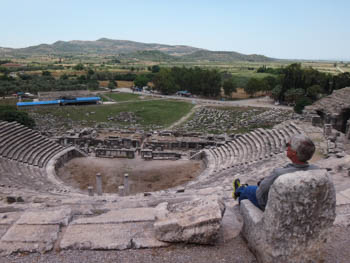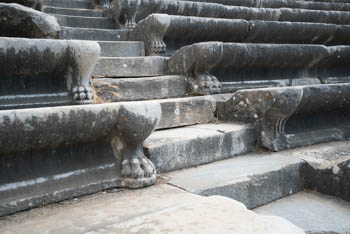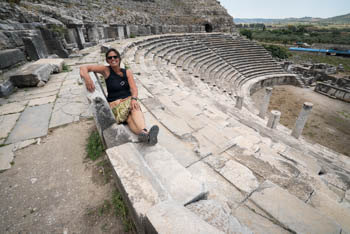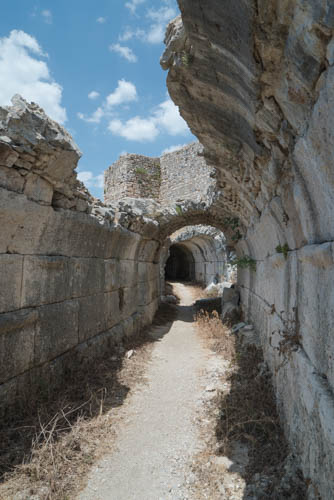 The Baths of Faustina, named for the wife of Emperor Marcus Aurelius, was the model for the hamam, Turkish baths. With grass and wildflowers growing all around, it was enchanting in a desolate, broken down, once mighty, stone way.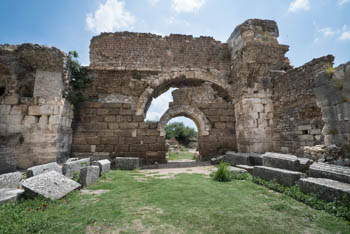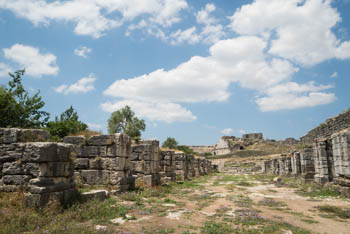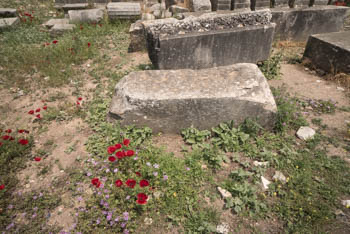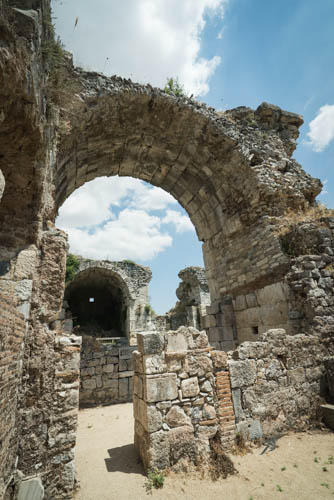 Go to June 2015 Part Two - Herakleia, Lake Bafa, Turkey
Two minute video: Tenaya Travels to Turkey