July 7, 2013
Townsville Yacht Club
19 15'.51S 146 49'.45E
It's 2:00 pm when we reach Cape Upstart. The wind and weather are ideal for sailing, so why not keep going? There is really no need to stop. We sail through the night and arrive in Townsville early the next morning, June 29.
Several people mentioned stopping in Townsville. Darcy said the motor boat club is in the center of town and Shelley said we should definitely see the Reef HQ Aquarium and turtle hospital.
Jim and I enjoy sailing up rivers into cities. Our first time was into Antwerp so everything since has been simple, even Dunedin. We thought it would be a fun change of pace for Steve. You can only have so many sandy beaches and beautiful anchorages in a row, right?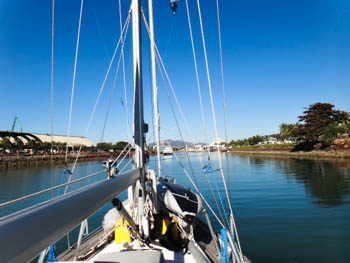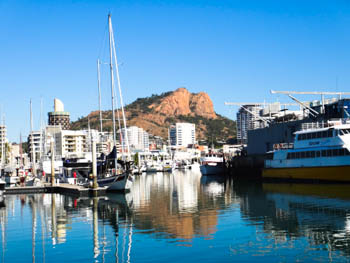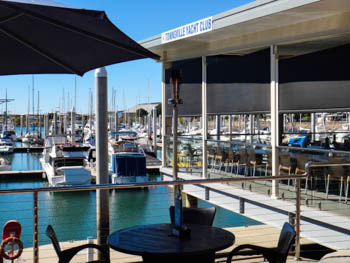 Through the anchored tankers, into the channel and up Ross Creek Tenaya maneuvers. The motor boat club has grown and morphed into the Townsville Yacht Club. It has plenty of new berths, really nice individual shower/toilet rooms and a spacious restaurant.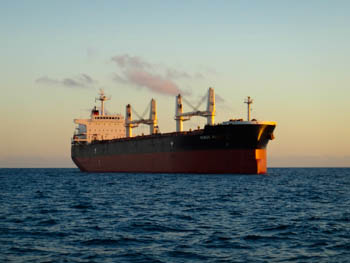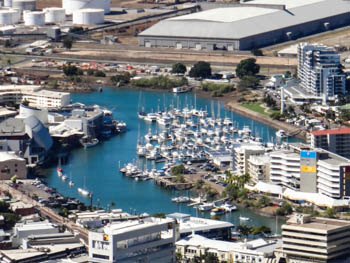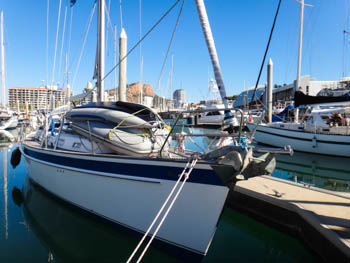 Towering above town is a pointy pink granite monolith called Castle Hill. Steve suggests we stretch our legs and go have a look. We cross the wide pedestrian bridge over the creek and walk through town, occasionally stopping to look in shop windows. Eventually we come to the base. There are two options to reach the top, the road or the goat track. We choose the track up and the road back down.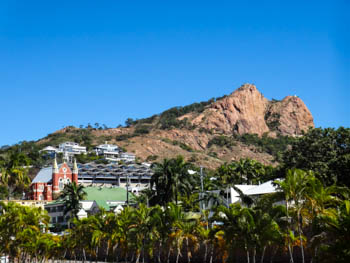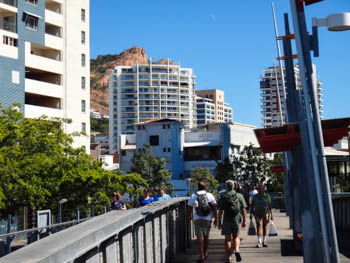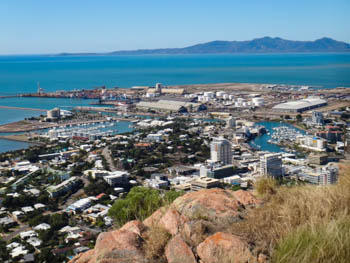 Up and up we trudge. Up dirt and stairs made with rocks. Some people run, most people walk.
The view from the top is spectacular. I see our route in past Magnetic Island and up the river. Both marinas too. From this vantage point I see giant storage tanks close to the yacht club. Fortunately we never see them from the marina.

The golden orb spider that bit my butt looked kind of like this, only bigger.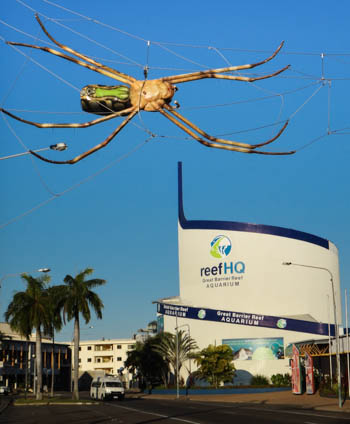 We're trying to get to Cairns in time to do a 2 day dive trip, so we've got 'underwater' on our brains. Off to the Reef HQ aquarium we go.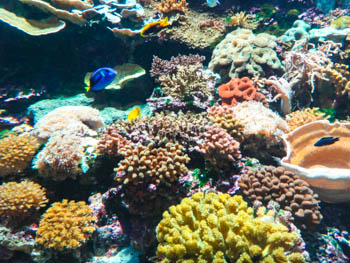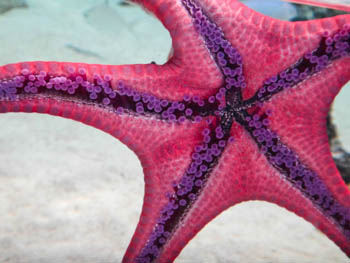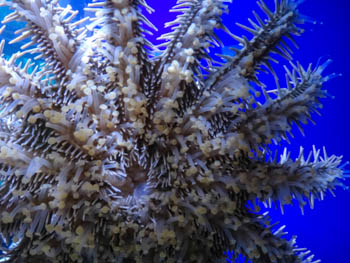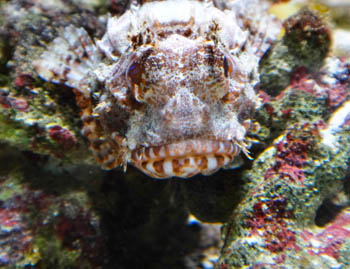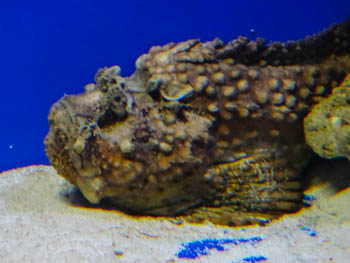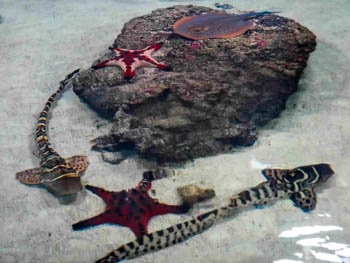 I've seen pictures of guitarfish (rays) and sawfish (sharks) but never thought I'd see them in real life. I love aquariums! This one has a fabulous reef section with heaps of fish and other sea creatures.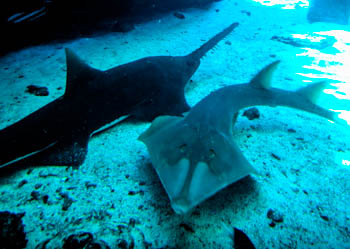 The aquarium also has a turtle hospital. Almost all being treated at the moment are green turtles. Some float and cannot submerge, others have digestive or other internal problems. Once the turtles are healed, they are released back to the sea.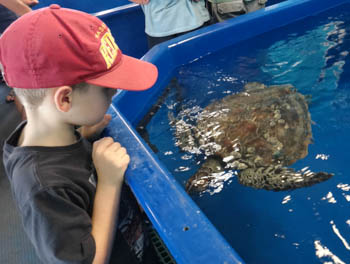 There is a great kids section. Guess where I found Steve and Jim?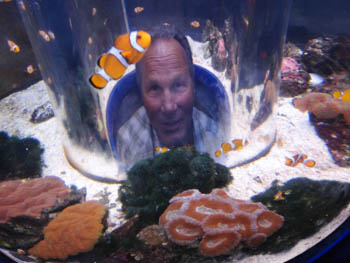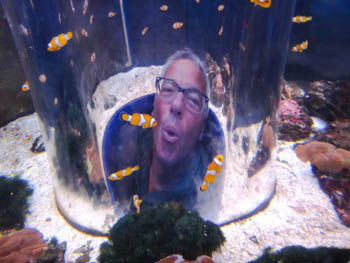 Go to July 2013 Part Three - Hinchinbrook Channel to Cairns