January 11, 2013
Still chillin' at Scarborough? Hardly. We are baking here! The strong sea breeze does little to cool us down as bucket loads of sweat roll off our bodies.
We left the coolness of the Bay area to fly straight into a series of heat waves in Australia. Some people thrive on heat, we do not. In fact, we're giving serious thought to sailing to Alaska as quickly as we can. Perhaps dreaming of Kodiak as our next extended stay is over-reacting, but it seems perfectly plausible at the moment.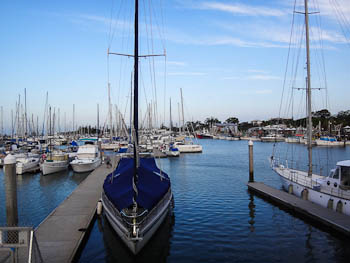 Enduring the heat while anchored in an idyllic bay speckled with colorful coral and pretty fish with palm trees swaying on a sandy shore is one thing - you can spend hours in the water there. A dip in the water here during the summer is a different story. Most of the jellies will leave a mean sting and a couple can actually kill you. Two days ago a three inch-long damselfish jumped out of the water and flopped about on the quay right in front of me. Not thinking, I reached down to scoop him back into the water. The little sucker drew blood! And then there are the sharks ... Nope, we're not going in the water while we're on the Queensland coast.
Blubber jellies blossom in the marina like a field of oddly shaped bluish-white flowers. I'm thinking they must eat some nasty stuff because the water is disgusting. While testing the watermaker after making repairs, Jim put in a new set of filters. In a matter of minutes they were completely clogged with brown gunk. Yuck. Tenaya's bow is sporting a beard that grows with each day. We can't wait to get outa here.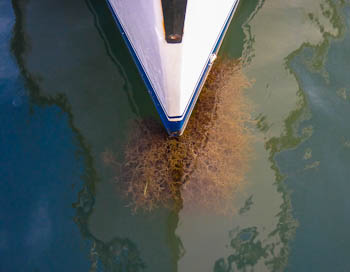 There was one place in Brisbane we wanted to see, the Lone Pine Koala Sanctuary. It's the oldest reserve of its kind in Australia and rescues koalas and kangaroos displaced by fires or unable to be relocated in the wild.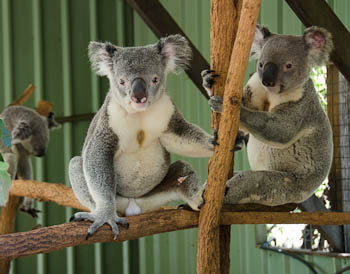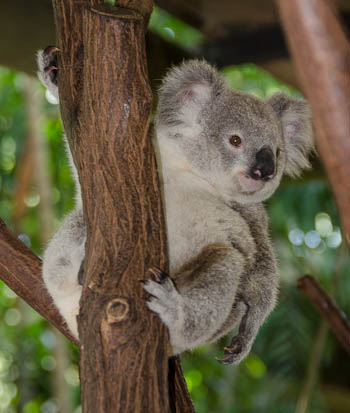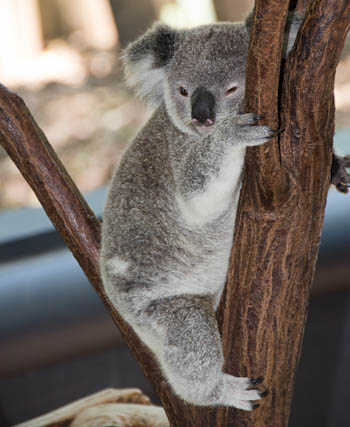 A koala's average life expectancy is about 10 years but several of these adorable little creatures are well beyond that, one is 14. There are about 150 koalas at the Lone Pine Koala sanctuary and 50 have the temperament to be held by strangers. This is Ralph. He is absolutely adorable and so sweet and gentle. His thick fur is super soft and no, he is not a bear.
Visitors don't usually feed the koalas unless the handler decides the animal on show needs a snack or a diversion. We can, however, feed the kangaroos alfalfa pellets. And boy are they happy about that!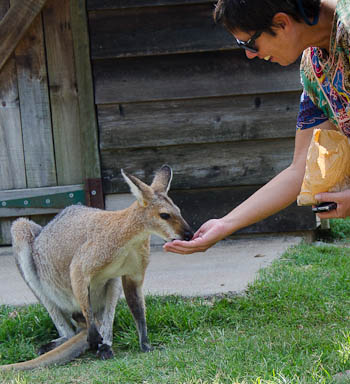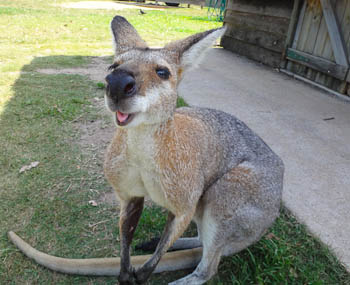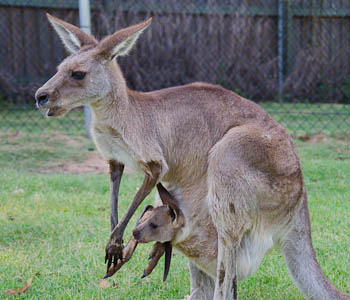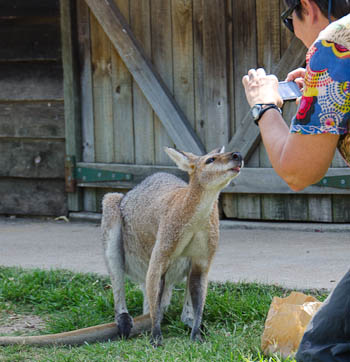 There are other critters at the Lone Pine Koala Sanctuary too. Kangaroos, emus, crocodiles, Tasmanian devils, dingos, several species of birds and even a platypus. Eastern water dragons run around like they own the place. Did you know dingos can rotate their front leg joints like our wrists?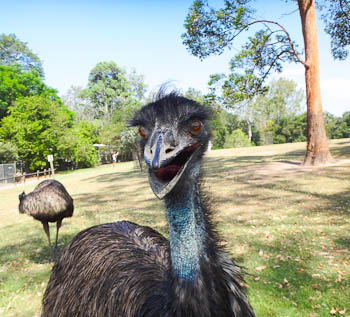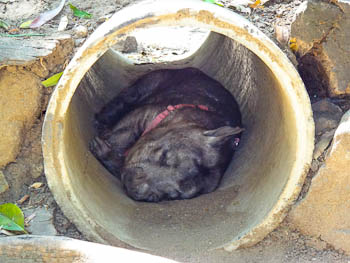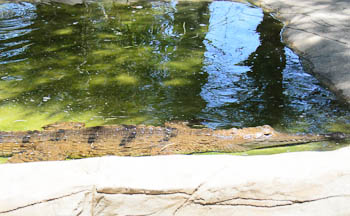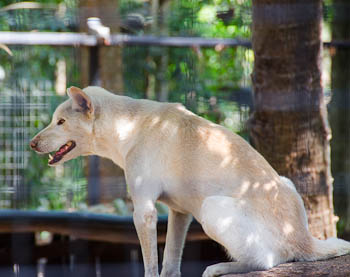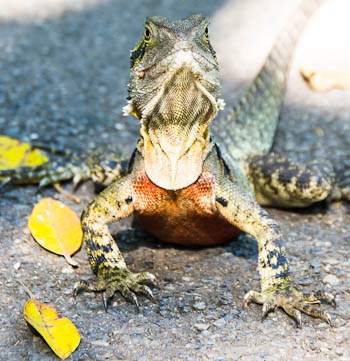 This weekend Jim is making a new bimini. He's picked an incredibly hot time to do it, 30C/90F. His willingness to tackle these daunting sewing projects and his ability to make good-looking things that actually work still amaze me. When I would throw the whole thing in the give-away bin, he takes a deep breath, checks his frustration and keeps on going.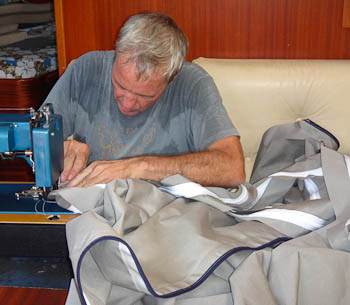 After his first day of sewing I asked him what he wanted for dinner. "A burger," he smiled. Off we went to the corner shop that serves up fabulous burgers complete with bacon, tomato, onion, cheese, pineapple, egg and beet root.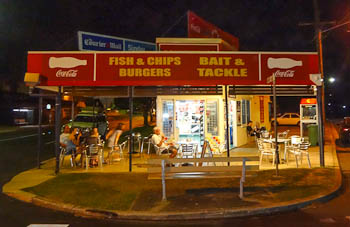 Because our wait was longer than usual, the young woman at the counter told us to each pick an ice cream bar for free. We do love the Aussie hospitality!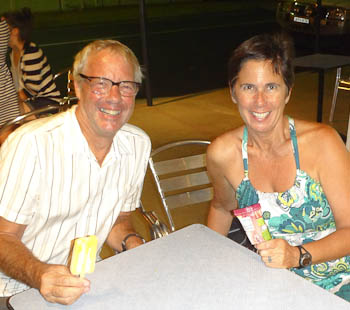 Our friends, Roz and Russ on Worrall Wind told us there were flying foxes at a park in Redcliffe and gave us a ride to see them. They weren't kidding - there were bats everywhere!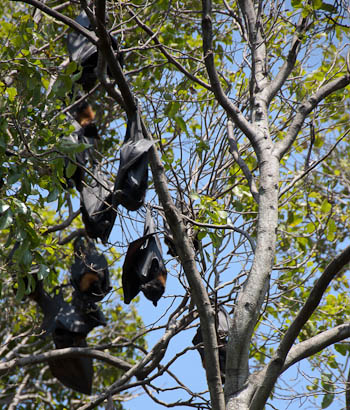 We'll leave here at the next good weather window. It sure would be nice to make it all the way to Sydney in one shot, but we're not holding our breaths.
Go to January 2013 Part Two - Coffs Harbour