June 20, 2011
Enduring cooling temperatures, shortening days and a few gales, we've been captive in Opua for nearly a month.
It's a pleasant place to be marooned and Paul, Rob and Sue at Northland Spars and Rigging could not have been more helpful. We were thrilled when Paul called Friday morning; the replacement motor for our in-mast furling had finally arrived.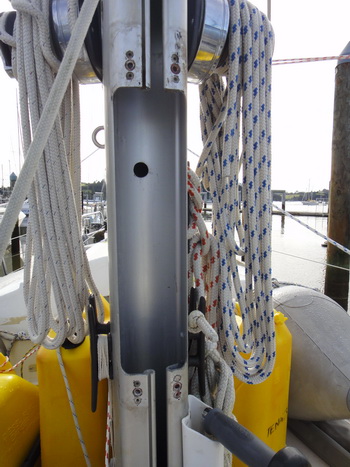 The culprit causing our delay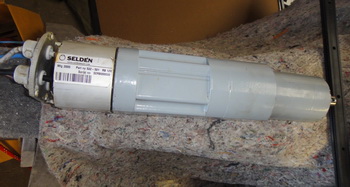 Paul waited until afternoon to install the new motor, hoping to avoid the threatening rain. As soon as he climbed onto Tenaya the heavens parted. It rained the entire time he worked at the mast and he left Tenaya completely soaked. Thanks to him the system works like a charm. Our mainsail rolls in and our effortlessly with a push of two buttons. Yippee!
Paul in the new Northland Spars & Rigging shop
We had completed all our projects in Gulf Harbour but with time on our hands, waiting for the motor to arrive from Sweden, we made another "to do" list.
Jim pulled out the sewing machine and made several new pillow covers, repaired the mesh bags for our two 300' lines, created a small rain/sun awning for the forward hatch, and produced a lovely cockpit awning to shield us from the tropical sun while on passages.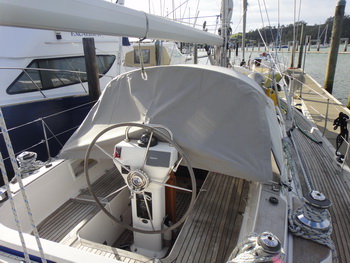 Our new sun/rain protection for passages
The remaining lights in the main cabin and galley have been replaced with LED inserts. Although the color is less warm than halogen bulbs, they are far more energy efficient.
The plastic parts of the original air vents in the aft cabin had become very brittle and broke under the slightest pressure. We ordered new ones from HR and Jim had them installed in less than an hour.
Tenaya patiently waits to go to sea
I've made several trips up to Kerikeri to buy more provisions and fishing gear, things we don't really need but can always use. It's an adventure to take Gerty for a drive, winding through rolling green hills, in strong winds and pouring rain. She likes to wander and would prefer to use the entire road.
On nice days Jim and I walk the trail from Opua to Paihia to get some exercise, fresh air and a nice lunch in town. Since we've already shown pictures of the track on previous pages, here is a glimpse of the shells we've seen along the way. Yup, got a new book.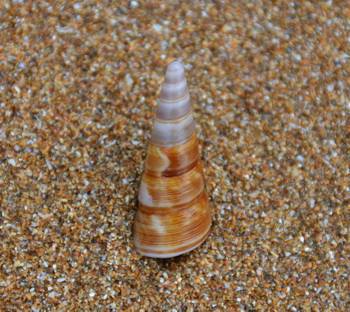 Turret Shell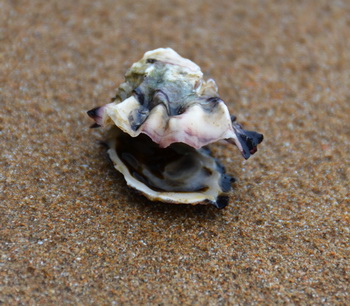 Dog's Foot Cockle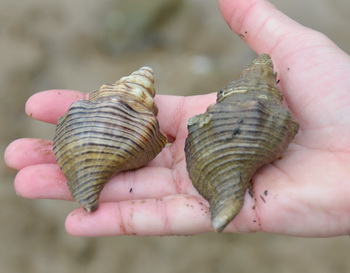 Hairy Trumpet Shells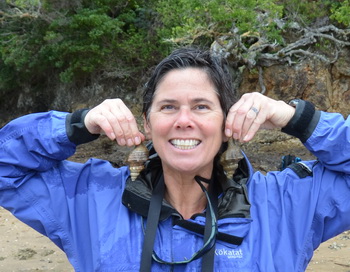 Hairy Trumpet earrings?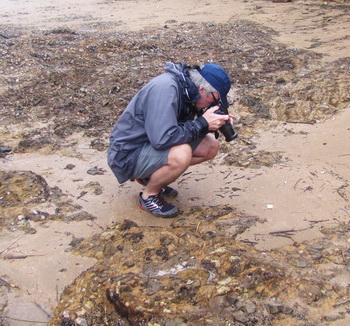 Completely enamored with my Nikon D70 SLR, I convinced Jim to buy a D7000 for himself at Costco. Over the last year his interest in photography has increased. It is he who has taken the best pictures on our "Birds of New Zealand" pages. Frequently the stubborn auto focus of his Canon SX20 frustrated him while trying to capture images of the various species in flight or among branches.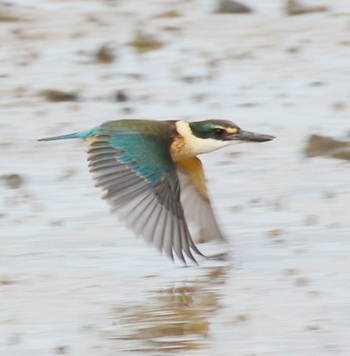 Kingfisher
In his typical style, Jim came back to Tenaya with an armload of photography books and several more on his Kindle. Our additional time here in Opua has given him a chance to study and practice. He already knows so much more than I do, and I've had my camera for eight years! I guess that's why he ran companies while I snowboarded ...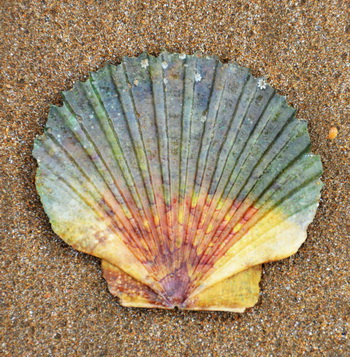 Scallop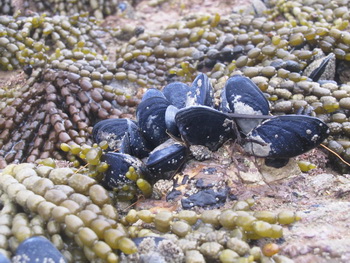 Neptune's Necklace with Blue Mussels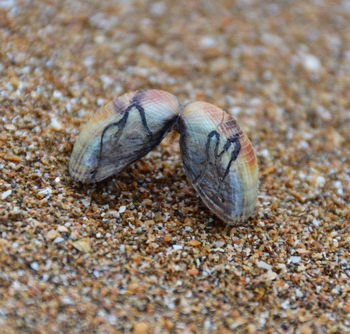 Small Dog Cockle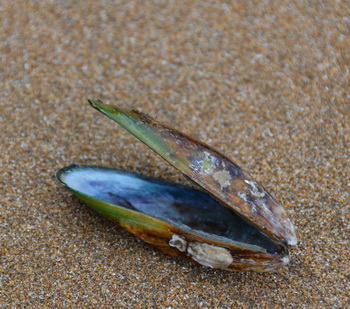 Green Lipped Mussel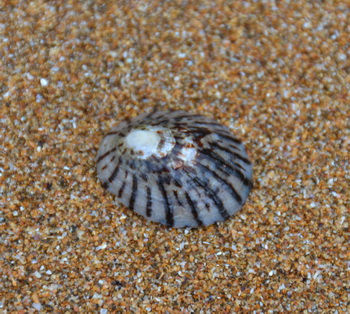 Radiate Limpet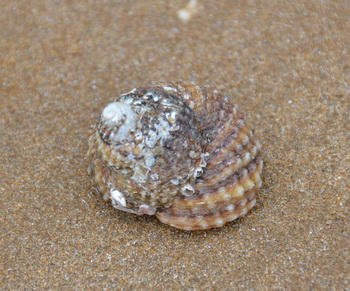 Cook's Turban Shell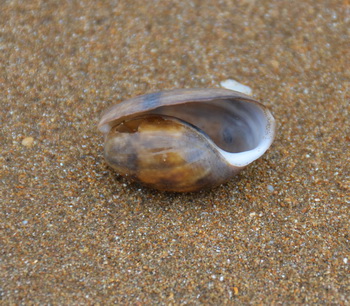 Brown Bubble Shell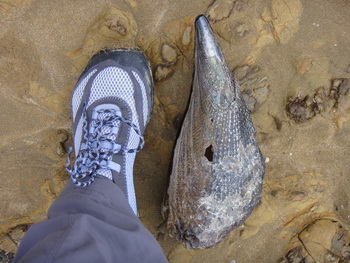 Horse Mussel
Almost all the yachts heading for the islands this season have gone. Some reached Tonga or Fiji a month ago. The marina feels deserted but we were pleased to have new friends, from two yachts, aboard Tenaya for dinner before they headed out. It was nice to get to know Dave and Marcie on Nine of Cups and Don and Sue on Sojourn a little better.
With our in-mast furling fixed, we are ready to leave for Tonga. Again. As soon as we get a favorable weather forecast from Commander's Weather, we're outa here!
Go to Land Birds of New Zealand
Go to Water Birds of New Zealand
Go to August 2011 - Crossing from New Zealand to New Caledonia