April 7, 2008
Today is Jim's birthday. He's 59. Yikes! We have nothing exciting planned, just organizing our condo in Boulder City and enjoying the sunshine.
Over the winter we talked a lot about what the future would hold for us and our sailing adventures. Katie had been visiting San Diego every 2-3 months since we moved to Europe 8 years ago to see her mom and aunt. They have both passed now so there really is no reason to return so often ... if at all.
We decided to rent out our condo overlooking Lake Murray in San Diego. The property manager said it was a desirable unit as it had been remodeled. Fortunately he found a tenant to move in the first of April. That gave us less than 2 weeks to organize our things and make arrangements to sell and give lots of stuff away.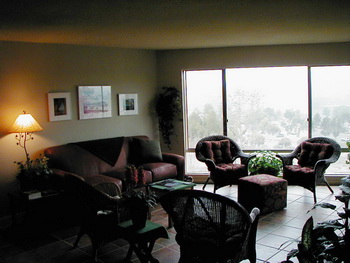 Before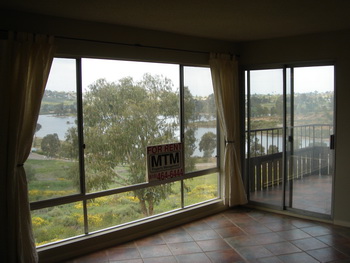 After
It was a small, 2 bedroom place so how much stuff could we have? Katie thought a 10 foot truck would be fine but rented a 14 footer just to be safe. There wasn't much room to spare by the time we had it fully loaded.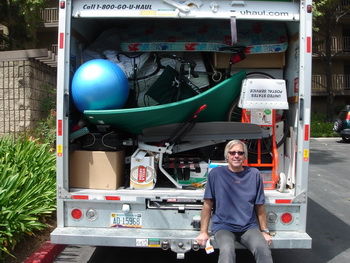 After loading everything we drove on to Boulder City, Nevada.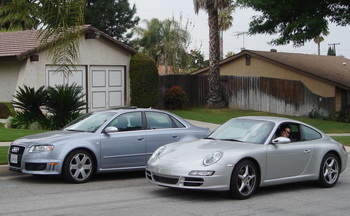 Dwight's Audi RS4 and Porsche 911.
We stopped at Katie's brother's house to drop off an exercise machine. Katie jumped at the opportunity to drive Dwight's cars while Jim got a head start on the 300 mile drive in the U-Haul. Who had more fun?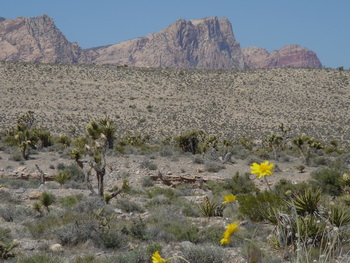 Wildflowers, cacti and topographic relief in the desert of Nevada.
After emptying the truck we headed over to Mammoth. We decided to take a very scenic route across the desert, via Pahrump, through Death Valley. Glistening hillsides of obsidian, uplifted hills and mountains with straight and angled multi-colored striations, creosote bushes blooming with yellow flowers, pale sand colored hills next to those of varying shades of brown to very dark grey, and vibrant wildflowers of yellow, orange, purple and white made for a spectacular drive.
The colors and formations in Death Valley are stunning. This is a view looking east from Zabriskie Point.
.

We arrived in Mammoth and were greeted with near perfect weather and excellent snow conditions. We had three very full days on the hill. On our first night in town our friend, Marianne, had a wonderful, delicious dinner for us and invited more friends. A couple of nights later Gary and Christel did the same. Since our house in Mammoth is rented out Amy offered us the use of her parent's lovely and spacious condo. How nice everyone was to us! What a wonderful holiday!
Katie and her skiing buddies Dave and Steve.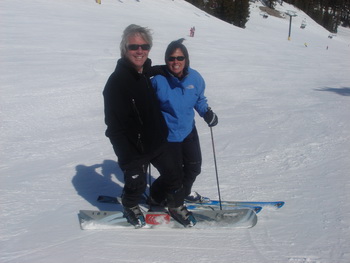 Three days on a snowboard was a great way to celebrate my 59th birthday even if I am on "retro" gear.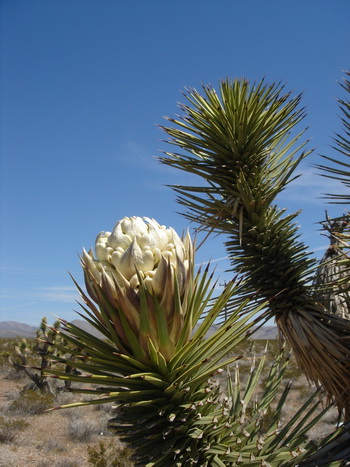 The cacti were all blooming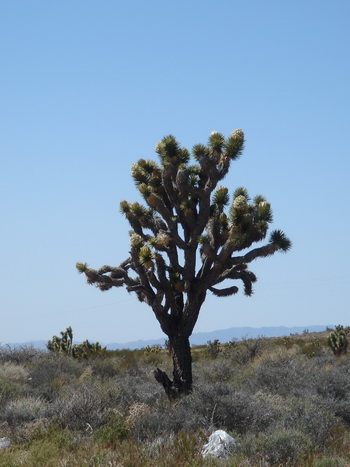 The Cottontail Ranch was a legal Nevada brothel that opened in 1967. Howard Hughes made several visits to the Cottontail Ranch for entertainment while he was living in Las Vegas in the late 1960's. It closed in 2004.
We drove a faster and more direct route back to Boulder City, via Westgard Pass and Beatty, but still saw many wildflowers and blooming cacti. We're here until the end of the week when we head over to Orange County, CA for a diesel mechanics course.
.