October 11, 2007
We would have liked to have spent more than two days in Granada but Friday was a national holiday and the hotel was fully booked. We decided to take a different route back to Almerimar following a road in the Sierra Nevada that visits some of the highest towns in Spain. We drove a high road at the perimeter of the Sierra Nevada Natural Park which was fairly high in elevation and wound in and out of the canyons overlooking the Alpujarra valley. We drove through several small mountain towns, all with whitewashed buildings, steep, narrow streets, and friendly people.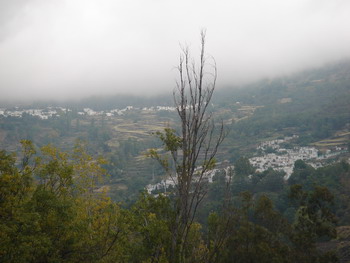 Capileira and Bubion, a cloud obscuring the mountains.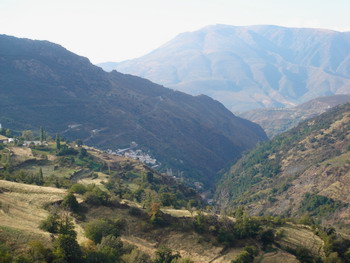 The towns are built on the steep mountains of the Sierra Nevada .


The highest town in Spain is Trevelez.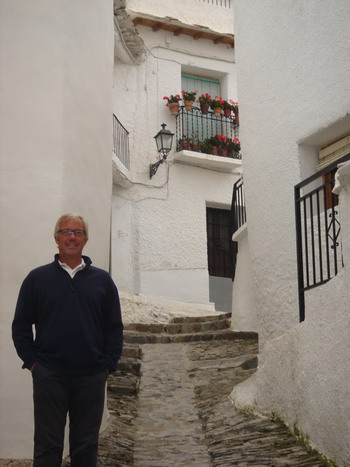 Jim standing in a narrow street of Trevelez. Not many streets in this town are wide enough for cars to pass.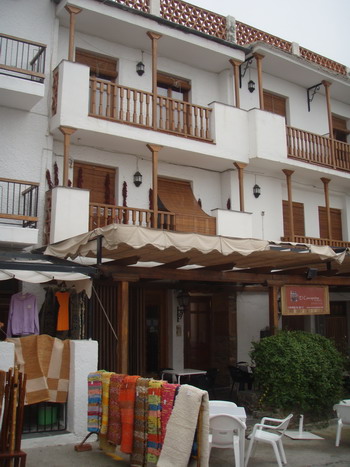 We stayed the night in this cozy pension and enjoyed a delicious dinner in their restaurant.
Continued:
.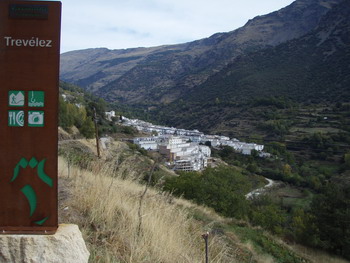 The town of Trevelez sits high in the mountains. A river runs by and it overlooks a green pasture.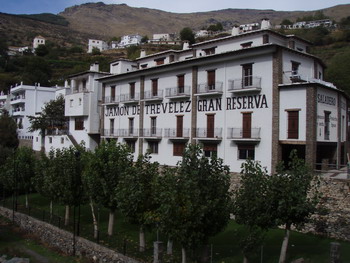 The ham from Trevelez is famous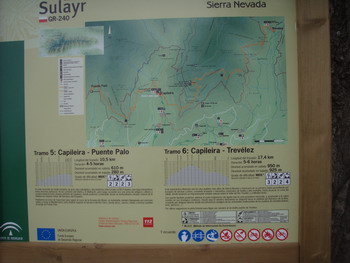 A map of trails at one of the trailheads.
Many hiking trails through the Sierra Nevada start from Capileira and Trevelez. I hope we get a chance to do some hiking here next spring.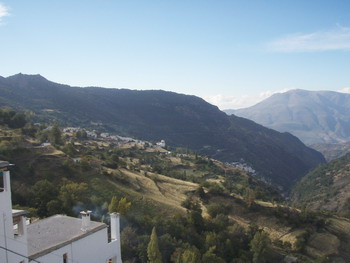 Looking down the canyon from Trevelez.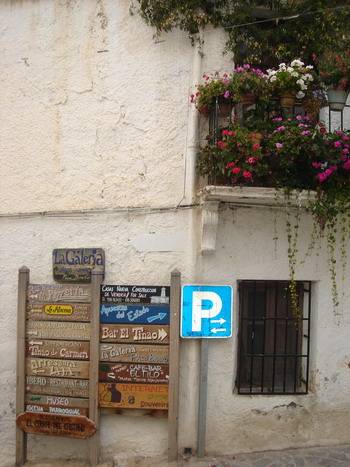 A corner in Trevelez. Although the building were all whitewashed, there was plenty of color in the flowers, signs and merchandise for sale outside the stores.