Merry Christmas and Happy New Year!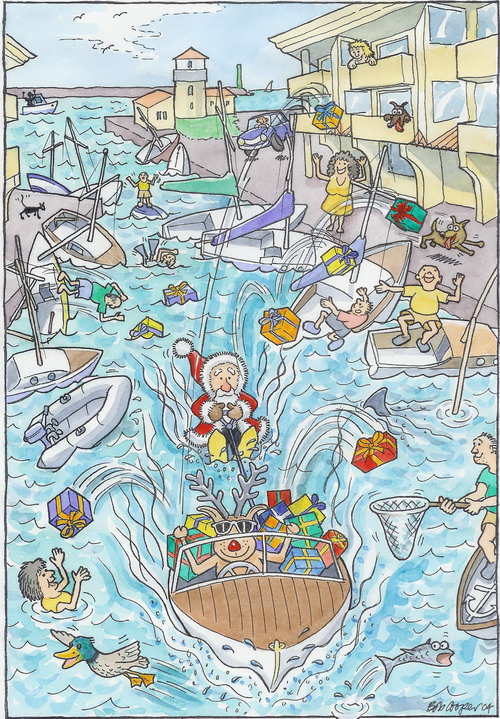 We would like to wish everyone a very Merry Christmas and a Happy New Year.
We are looking forward to 2008 with only a vague idea where we will travel and where we will be at years end. Maybe Italy, maybe Tunisia, maybe Turkey, maybe ... who knows. We anticipate having an exciting season, seeing more interesting places, meeting more people and making more new friends.
Each New Year's eve we try to guess where we will be the following one. Some years we are close, others nowhere near ... which we think is great. It means our life continues to be interesting and unpredictable. Neither of us thought we would be in Antwerp again for New Year's Day 2008 but because Katie had her knee scoped mid-December we plan to stay while she attends physical therapy.
We hope to spend a bit of time in Spain, both traveling and enjoying leisurely days aboard in the warm weather and sunshine, before we continue our voyage east in May.
The cartoons were done by Bob Cooper, a neighbor and friend of ours in Almerimar. He has allowed us to use his hilarious drawings on our website.
Happy Holidays!
Jim & Katie
.